Finding a good job in Japan is challenging and avoiding a bad one is worse. I`ve had my fair share of crappy jobs during my time here in Japan. So, I`m here to give you advice on what you can do if you ever fall into an unfortunate situation like my own. 
 
   I was lucky. I had my ticket paid for as I took off into the setting sun, sipping on wine, knowing I had a secure job ahead of me. Working in Japan was my dream, and I had sacrificed quite a lot to be here. I didn`t know what to expect, but I remembered being slightly nervous knowing that my situation was going to be a bit different than others heading to Japan.
    Accepted into the JET program- an opportunity for others to experience Japan as English language educators- little did I know, I would be placed in isolated Aomori prefecture. Don't get me wrong, Aomori was beautiful, but at the time, there was no train running from Aomori to Tokyo or anywhere else for that matter. Wherever I traveled, I would take a plane. I tried to stay positive, but when I got there, I would then come to find that I had no real job. 

   Let me explain. I was getting paid basically to do nothing. You might be thinking, "How could you be upset about getting paid to do nothing?" Well, unless you want to waste your life in a cubicle-less Japanese office eight hours a day, bored out of your mind, then you would understand why. Flying across the world after studying education and Japanese throughout my college years and not being able to practice what I had learned was devastating in every sense.
   I then, secretly flew to Nagoya, Japan without telling my co-workers and found a new job which ended up being worse. The contract was vague, the pay was low, and instead of teaching, I was a full-time day-care worker. I did everything from changing diapers to putting the kids to sleep for a nap. I learned how to be a mother at age 23. I paid for things out of my own pocket, the curriculum was nonexistent, and I just couldn't take it. I broke down crying from the stress. I will never forget our manager verbally attacking the staff in front of the kids, shouting profanities. I broke at that point and needed to again, to quit my job.
   When you sign on to a company, it`s always a good idea to at least push through to the end. If there`s no abuse, vague contracts, or too much downtime, then I would have been loyal to my job and finished out the contract for at least a future recommendation. But, it all depends on the circumstances. 
   As a 23-year-old starting her life and career, I didn't want to waste my time doing something that would lead me nowhere. Looking back at my first job, I would`ve gone crazy sitting in an office for one year with nothing to do. I was not allowed to study Japanese or work on my personal projects, so it made sense that I left. As for my second job, I developed severe depression and anxiety and was told to do things I had not discussed with my current employer.
   When it comes to quitting in Japan, it`s no walk in the park. It`s not a secret that the Japanese tend to stay loyal to their work but then, in most cases, seem to end up working themselves to the ground. But I believe that you only have one life to live and why waste it in a place that makes you feel like your worst self.
Here are the seven steps I took to quit my job in Japan:
1. Evaluate Your Situation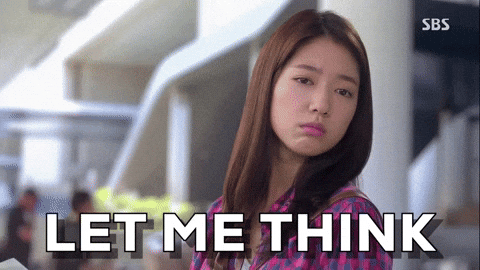 If you`re feeling a bit off about your life lately, think about what might be triggering this. Is it really your job that`s causing you to feel this way, or something else? For example, being away from home, a tough relationship, or poor diet. I thought maybe it wasn't the job and it was my living situation that was giving me feelings of uncertainty. As time moved on, I kept tabs on events that happened at work and started maintaining a journal. I then realized everything I wrote was about my position at work and was causing a lot of unneeded stress and negativity in my life.
   I made a list of pros and cons, and the cons ended up outweighing the pros. Therefore, I knew I needed to take action within this area of my life before it became unhealthy.
   
   If it's a job that treats you well but you just feel bored with the position, I would advise you to finish the contract and leave on a good note. Then, find something worthwhile. I know it can be tough, but try not to burn all your bridges.
2. Read Your Contract
   If it's a real contract, the contract will state how much notice you should give and the procedures when you want to quit. The JET program advises you to provide a thirty-day notice before leaving, but the tricky part is this rule: don`t go looking for another job while on the program. I did break that rule but I, like most people, thought it was ridiculous to not have a secure job before quitting. So, I broke it. Although, you do have three to four months to look for a new job after leaving JET. In other words, as long as your visa isn't expired, you`re free to look for a job without having one.
    My second job`s contract stated that I was able to leave for personal health reasons. Unfortunately, I developed a lot more anxiety and depression than I already had so I considered it as a mental health issue. I also had argued the position and the fact that the contract was not clear enough before I had signed on for the job. I had enough evidence that would end up leading me out of the hole I was in. My boss was unhappy that I was leaving but, after some discussion, let me go.
3. Do Your Research
   Check out what the expat community is posting about online. There are multiple forums that help you with all your Japan needs. One of my jobs threatened to take away my visa. After researching, I learned that a job cannot take away your visa. They can take you to court but most likely will not if you have enough reason to leave. 
   I also learned that in Japan, you are legally able to give a two-week notice before quitting any job no matter what. If you do decide to leave your position, you must provide immigration notice that you quit your job and found a new one. If you have not found a new job yet, you must still notify immigration and are given a couple of months to find a new position. This notice must be provided within 14 days. There should be instructions on your immigration office`s website.
4. Find a New Job
   There are plenty of sites to look for a new job in Japan. One of the ones I used the most was Gaijinpot. You can also walk around your area and check in on any schools or stores of interest. It`s better to find a new job before quitting your current one.
5. Be Patient
      These things don't happen overnight. If you go about it professionally and stay active on finding a new job or discussing leaving the position with your current employer in a mature manner, good things will happen. Make sure when you`re finding a new job, it`s something you really want. 
   Don`t be discouraged. Tell yourself that this situation will soon end and you will be fine. Take a deep breath. I tried to stay positive everyday and took risks to find the job I have today. Be as professional as possible but if something good comes up and you have nothing to lose, then go for it!
6. Write Your Letter of Resignation
   To make leaving official, you must write your letter of resignation and sign it. I found that most companies don't take you seriously until you do this. I wrote mine in both Japanese and English to avoid confusion. You can find tips on how to write one of these online.
7. Be Brave
   Know your rights. If a company dishes out empty threats, then they are not as professional as they say they are and are not worth your time. In the beginning, I believed these threats and didn't do my research. After learning what to do when you want to quit your job in Japan, I was no longer afraid. If it's difficult to leave on a good note, don't worry so much. Things like this happen all the time. But, try to stay calm and professional as much as possible to leave as smoothly as you can. 
   Remember to stay focused on your health, mind, and body because that is the number one thing in your life. Your job does not own you or define you. You will be successful in finding a suitable position as long as you follow these seven simple steps.  
   No job is perfect. Not even the one I`m at is perfect, but I adopted their ideas, followed their contract, stayed organized, and harvested great relationships with my co-workers. There are always things you can learn at the job your in even if it's not what you want to do long term. I was lucky to have the position I'm in now. I`m treated fairly and with respect. That's how a job should be. Look for something that you can gain from, and you will enjoy your time in Japan. 
Please reload